June 23, 2017 | Published in MISSION
Help us raise $10,000 to build a church building in the Democratic Republic Of the Congo.
Dan and Christine serve in the Democratic Republic of the Congo planting churches and schools. Dan is a third generation missionary who grew up in the DRC. Their current church is in need of some more space for a library and classrooms. The costs to complete this phase is estimated at $25,000. Having supported the Grings for some time, Calvary Community wants to help with this building project. In June and July 2017 we hope to raise $10,000 to help move the project forward. All contributions to the Kinshasa project will go directly to the Grings.  Will you help us?
Send to:
Calvary Community Baptist Church
11980 Irma Dr. Northglenn, CO
Note donations with: "Kinshasa"
Marriage – It's Not For You
December 23, 2016 | Published in MISSION
On January 15th we are back in the book of 1 Peter as Peter teaches us about marriage. Peter shows us that marriage must be for the other. Within marriage we learn what it means to have cross-shaped lives that gives of ourselves for the other. Join us for this 3-part series within the book of 1 Peter.
22Kill
September 22, 2016 | Published in MISSION
On September 17th a group from our church did #462pushups for #22kill. The hashtag #22kill represents the soldiers who take their lives every day due to PTSD or depression from the harsh realities of war. We as a church not only want to display our support but offer our help.
One of our pastors, Jeremy Gonzales, is a former Marine having served two tours of duty in Iraq, has worked for the Department of Veterans Affairs and has experience with those suffering from PTSD. One of our members is also offering free acupuncture services for our veterans struggling in this way.  We would love to offer the help of counseling or the support of our community to any and all of our military veterans. We love and support you and thank you for your service.
Contact us at 303-452-0056 or info@ccbcministires.org. Or contact our pastoral emergency line at 720-515-4304
For more information on the 22 pushup challenge or 22kill go to 22kill.com
SENT: Fulfilling our global mission from our corner of the world.
September 29, 2013 | Published in MISSION
At the end of Matthew our risen Savior gave us these instructions:
"All authority has been given to Me in heaven and on earth. Go therefore and make disciples of all the nations, baptizing them in the name of the Father and of the Son and of the Holy Spirit, teaching them to observe all things that I have commanded you; and lo, I am with you always, even to the end of the age."
Our mission He gave us was to make disciples of Him, and this mission was not only local it was global.  In the month of October we are going to be celebrating and looking into the global aspect of that mission. What does it mean to reach the world from Northglenn, CO? What can we learn from those who have set out to accomplish that very thing? This month we will be hearing from two of our missionaries, Tom Miller who works at the campus of CU Boulder, working with American and International students and Michael Freeze who is ministering to the people of Cambodia. We will also be looking into the lives of some of the missionary heroes who have gone before us and discovering how God's work in their lives led them to accomplishing so much for Him. Below is  a schedule of events:
Sunday October 6th – Missionary Tom Miller – CU Boulder
     Young at Heart and Transformers class will be combined to have a fellowship time with Tom             Miller 
Sunday October 13th – Missionary Michael Freeze – Cambodia
     Adult Sunday School Classes will be Combined
     Chili Luncheon with Michael Freeze – 11:30
Monday October 14th –  Missions Meeting (for those interested in going to the field) – 6:00pm
Sunday October 20th – Big Faith in a Big God – The story of Hudson Taylor
     Food Drive for our church food pantry – a community outreach
Saturday October 26th – Fall Fest – at the church
     Bring the whole family and invite a neighbor or friend from the community 
Sunday October 27th – Love That Won't Quit – The story of Mary Slessor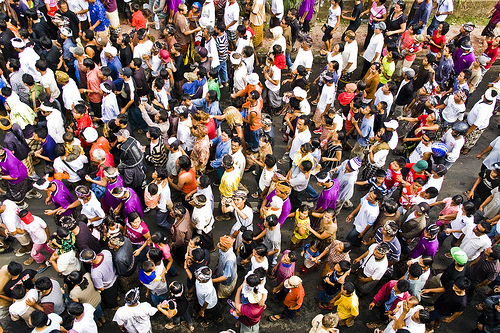 Less than 2 weeks until Good News Across America!
July 10, 2013 | Published in Children
3 Ways that you can get involved!
1. Pray
2.  Attend Children's Worker Training – Open to those helping with 5-Day Clubs and all children's workers.
3. Help pass out flyers to get the word out!
A Call To The Young Adults to get involved in GNAA
June 25, 2013 | Published in MISSION
I'm writing this primarily to the young adults in our church, because I assume that those in the other age brackets need no extra nudge in this regard. I am already confident that those in the 40 and above age range will sign up and be a part of our children's summer outreach. But to those within my age bracket…
 This post is to encourage EVERY ONE of you to fill out a background check form and plan to be involved in Good News Across America this summer. We are asking for these forms to be turned in by Wednesday, and if you haven't got your hands on one yet, simply email us (info at the bottom of this page) and we will make sure we get you a form.
Good News Across America is an outreach ministry to the children and families of our communities in partnership with CEF (Child Evangelism Fellowship). We will be doing "5-day clubs" which are 90 min fun-filled, teaching oriented, back-yard Bible clubs for for children in three different locations very near our church: E.B Raines park, Malley Park, and Thornton Rec Center. This will be held July 22-26 and there are several opportunities to get involved both before, during and after the outreach:
– Handing out invitations to the club in the community
– Helping with name tags and registration
– Helping with snacks
– Listening to memory verses
– Inviting families who you know and bringing them to the club
– Building relationships with parents
– Serving at the Friday Night Rally (where all three clubs will come together at our church)
– Getting involved in the Good News Club; which is a gospel centered after-school program, planned to be held at a neighborhood public school during the next school year.
Here are some reasons I want everyone in our church, especially those within the 20-30 somethings bracket, to fill out a background check form and/or plan to get somehow involved with Good News Across America, even if you haven't figured out exactly how you will be involved yet:
1) We are going to be reaching families in our age group. This is a wonderful opportunity to reach families with the gospel. The parents of these children will be closer to our age group than any other in our church. Just think of what God can do through you simply striking up a good conversation with one of the parents of these children.
2) This event has the opportunity to effect the whole trajectory of our church. That may seem overstated. However for the six years that I have been here, I have asked several people what they see as the biggest weakness in our church. I would say 9 out of 10 times the answer I get, from those in every age group, is along these lines: We have become too inward focused and have struggled in reaching the community. That is not a good area to be weak in! … especially for a church that has "community" in its name. With this event, we have the opportunity not only to get out into the community, reach families with the Gospel, introduce them to our church, but this outreach has built-in follow up within it. As I mentioned we plan to do a Good News Club, which is an after-school Bible program, in a neighborhood public school which is very near our church. Wouldn't it be incredibly impactful to our community if we not only hosted this club, but also "adopted" that school. For example, what would it say to our community if we collected backpacks and school supplies for the kids in need in that school, or did a clean up project at the school, or got involved in a mentoring program in the school etc. Who knows what God can do in our church, in our community and in our lives as a result of this ministry?
3) This does not take much of your time. We are all busy. However, what better way to spend your time? And we are not asking for too much of it! There are several ways to get involved that takes very little of your time
4) There are simply no reasons not to. God can do so much for our community, in our church, and for our own personal spiritual growth through this ministry. There are simply no reasons not to get involved. If you can pass the screening, you ought to get screened. If you can't pass the screening, there are other ways to be indirectly involved in and pray for this ministry.
So, you've read this far, email us and tell us you need a background screening form, if you haven't done so already. We will make sure we get it to you.
Read more on this outreach by clicking here

Email us at: info@ccbcministries.org 
– Pastor Brian
The Unsavable
June 15, 2013 | Published in DOCTRINE
Have you ever noticed how much God loves to save those whom we think are unsavable? The Bible is filled with irony, and this seems to be the place that God loves to tell stories of irony the most.
You can see this very clearly in Matthew. Jesus loves to save those whom we love to write off. The immoral, the unethical; those are the ones who went into the kingdom before the religious leaders of their day. If we were there, we wouldn't have seen this coming. The religious elite had a lot of trouble accepting this. In fact, it may be the very thing they hated about Jesus the most. If we were to transplant their situation into contemporary times, we probably would have found it as unbelievable as they did. Imagine present day street walkers, pornographers, gangsters, loan sharks, unethical CEO's, corrupt politicians all flocking to Jesus and showing evidence of transformed lives?
By the time you get to the end of Matthew you catch on. You realize that Jesus seems to be more interested in saving the down-and-outers than He is the religious elite. By the time you get near the end of Matthew, especially chapter 23, you have developed a brand new category of "unsavable." Now its the Pharisees that fit snuggly into that category. Jesus even asks them, "Serpents, brood of vipers! How can you escape the condemnation of hell?" If that doesn't sound like writing off a whole group of people, I don't know what does! However, it is the post-gospel story of the Bible that throws us yet another curve ball. Because, answer this, besides any member of the Trinity who seems to be the main character in the post-resurrection story of the Bible? Who does Jesus encounter, save, and use as a leader in the church in the most obvious and powerful way? Which author is given the most space in in the New Testament section of our Bibles?
It's a Pharisee.
Yes, if you don't recall, it was one Apostle Paul who was a Pharisee saved by grace. And Paul has a lot to say to us about how not to become the same self-righteous Pharisee that he was. I would say that Paul states this most clearly in the book of Galatians. Toward the beginning of this letter, he says:
11 But I make known to you, brethren, that the gospel which was preached by me is not according to man. 12 For I neither received it from man, nor was I taught it, but it came through the revelation of Jesus Christ.

13 For you have heard of my former conduct in Judaism, how I persecuted the church of God beyond measure and tried to destroy it. 14 And I advanced in Judaism beyond many of my contemporaries in my own nation, being more exceedingly zealous for the traditions of my fathers.

15 But when it pleased God, who separated me from my mother's womb and called me through His grace, 16 to reveal His Son in me, that I might preach Him among the Gentiles, I did not immediately confer with flesh and blood, 17 nor did I go up to Jerusalem to those who were apostles before me; but I went to Arabia, and returned again to Damascus.

18 Then after three years I went up to Jerusalem to see Peter, and remained with him fifteen days. 19 But I saw none of the other apostles except James, the Lord's brother. 20 (Now concerning the things which I write to you, indeed, before God, I do not lie.)

21 Afterward I went into the regions of Syria and Cilicia. 22 And I was unknown by face to the churches of Judea which were in Christ. 23 But they were hearing only, "He who formerly persecuted us now preaches the faith which he once tried todestroy." 24 And they glorified God in me.

– Galatians 1:11-24
– Pastor Brian
Making the most of your summer
June 11, 2013 | Published in MISSION
Summer is here. School is out, schedules are more flexible (and more hectic all at the same time), and it is HOT here in Denver. Here are some thoughts to make the most out of summer:
Develop a plan to spend time in quiet prayer and bible meditation – This is going to be especially hard for parents over the summer. If all else fails remember that Susanna Wesley  (the mother of preacher John Wesley, hymn writer Charles Wesley and 17 other children) put an apron over her head when she needed a quite time to pray. The kids knew what that meant, and left her alone.
Read a good book – Remember that summer reading you used to have to do for school? Why don't you give a book assignment to yourself? (maybe that was not the best way to sell that idea…) Try picking a good book to help with your spiritual growth that you commit to reading over the summer.
Start a prayer group – Perhaps with more flexible schedules over the summer you can get together with some friends over coffee or lunch, for a handful of weeks, to pray and encourage one another spiritually.
Get to know your neighbors – Invite them over for a meal, have a block party, get out to your neighborhood garage sale, don't skip out on that community BBQ in the park. The automatic garage door opener has been a wonderful invention, but for many of us, it has ruined a sense of actual community in our communities. Get out there and meet your neighbors!
Visit another church on your vacation – I know it's tempting to take a "break" from church while traveling. But it can be so educational and encouraging to visit another church while you are traveling. It is a great place to get ideas about things we should or shouldn't do in our own church. Bring your ideas back to me, I'd love to hear them!
Speaking of vacation, make sure you spend time with your family! – As I said above, summer tends to be more flexible than other seasons, but we often fill the schedule with all kinds of activity. Don't forget to take some time out and spend some extra hours with your family while you have the chance.
Get involved in a ministry with the whole family – Summer is a great time to engage in some kind of ministry together with the family. It can be doing an activity together in your community like mowing your neighbors lawn just to be kind, or it can be engaging more in our church ministries like getting involved in our Good News Across America initiative to reach children in our neighborhood with the gospel.
Get a handle on your finacnes – Don't forget our financial seminar which is meeting over the summer. Its at the church Sunday nights @ 6pm.  
Join our summer home group – We don't continue our home group ministry over the summer. However we do have one home group that is meeting on the church campus starting June 26th and running for five weeks. Feel free to call our office to sign up.
Get in touch with a missionary – Use the summer to write, encourage and pray for one of our missionaries. Who knows, maybe next summer you could take some time to join them on the field?
Just some thoughts. What are some ideas that you have to make the most of your summer?
– Pastor Brian