Monthly Archives:
September 2013
SENT: Fulfilling our global mission from our corner of the world.
September 29, 2013 | Published in MISSION
At the end of Matthew our risen Savior gave us these instructions:
"All authority has been given to Me in heaven and on earth. Go therefore and make disciples of all the nations, baptizing them in the name of the Father and of the Son and of the Holy Spirit, teaching them to observe all things that I have commanded you; and lo, I am with you always, even to the end of the age."
Our mission He gave us was to make disciples of Him, and this mission was not only local it was global.  In the month of October we are going to be celebrating and looking into the global aspect of that mission. What does it mean to reach the world from Northglenn, CO? What can we learn from those who have set out to accomplish that very thing? This month we will be hearing from two of our missionaries, Tom Miller who works at the campus of CU Boulder, working with American and International students and Michael Freeze who is ministering to the people of Cambodia. We will also be looking into the lives of some of the missionary heroes who have gone before us and discovering how God's work in their lives led them to accomplishing so much for Him. Below is  a schedule of events:
Sunday October 6th – Missionary Tom Miller – CU Boulder
     Young at Heart and Transformers class will be combined to have a fellowship time with Tom             Miller 
Sunday October 13th – Missionary Michael Freeze – Cambodia
     Adult Sunday School Classes will be Combined
     Chili Luncheon with Michael Freeze – 11:30
Monday October 14th –  Missions Meeting (for those interested in going to the field) – 6:00pm
Sunday October 20th – Big Faith in a Big God – The story of Hudson Taylor
     Food Drive for our church food pantry – a community outreach
Saturday October 26th – Fall Fest – at the church
     Bring the whole family and invite a neighbor or friend from the community 
Sunday October 27th – Love That Won't Quit – The story of Mary Slessor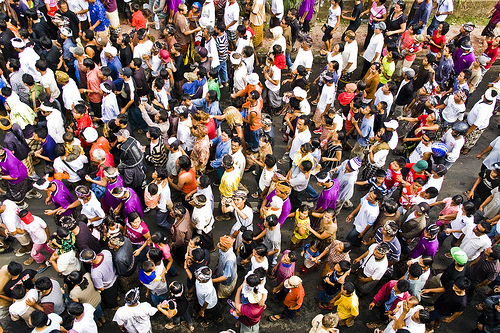 The Greatest Tragedy
September 22, 2013 | Published in SERMON SERIES
by: Brian Dare
Series: Matthew
Matthew 27:27-56
New Members Class
September 20, 2013 | Published in Calendar
This is our one day class for all of those interested in membership. We will be discussing what our church is about, what we believe, what we value, how to get plugged in to ministries, and how to join. Food will be provided.
Flood Relief
| Published in community
If you are interested in helping with flood relief efforts we are sending teams to help with Samaritan's Purse as they respond to the devastation and clean up that needs to be done. Various groups are going out to help with the efforts. Please let us know if you would like to join us and to get more information:
 info@ccbcministries.org / 303-452-0056 / facebook.com/calvarynorthglenn / twitter: @ccbcnorthglenn
Stay tuned for other ways to give and donate to those who are in need. Thank you all of those who helped two weeks ago for a family from Lyons.
To express interest or ask for current details please email our office at info@ccbcministries.org
Get in the game!
September 15, 2013 | Published in SERMON SERIES
by: Brian Dare
Series: Ephesians
Ephesians 4:16
12 Thoughts About 9/11
September 11, 2013 | Published in Uncategorized
Today marks the 12th year of the anniversary of 9/11. Here are 12 reflections I have as I think about this today, in no particular order:
1. Evil is real – In some of our comfortable homes and relatively good communities, we sometimes forget that evil is real; that humanity is capable of great evil against humanity. This is often a surprise to us, when perhaps it should surprise us that evil isn't more obvious more often. Think of what the world would be without common grace; where every evil thought or intent of the heart was acted out to its fullest degree without hindrance.
2. Sometimes this evil can be religiously motivated – I can't help but remember when I heard a preacher say once, "man has ruined almost everything he has put his hand to, and religion is one of the greatest offenders." This motivates us to get the true gospel of grace to more people, the truth that Jesus took our evil for us on the cross so that we can find life, forgiveness, grace.
3. There is more to life than ___________. Fill in the blank. Those of us who can remember 9/11, probably also remember that what we may have been living for was pretty insignificant. That which may have mattered to us a lot on September 10 may have not carried nearly as much weigh to us on September 11.
4. Amazing things happen when people are selfless – How could we ever forget those responders who risked their lives, and some who gave up their lives, to rescue those who where in peril? It reminds us of the Son who, "being in the form of God, did not consider it robbery to be equal with God,  but made Himself of no reputation, taking the form of a bondservant, and coming in the likeness of men. And being found in appearance as a man, He humbled Himself and became obedient to the point of death, even the death of the cross." – Philippians 2:6-8
5. Life is short – We've been warned that life is a vapor. Tragedies like 9/11 make that even more painfully real.
6. We don't know about tomorrow– We really don't know what tomorrow holds. We don't know if tomorrow our plans will all be rearranged, or if what we have been working for turns to rubble, and those whom we love will be taken away from us. This reminds us to invest in that which does not perish.
7. Relationships can be strengthened in the face of tragedy – Any New Yorker will tell you that the people came together in amazing ways and the community was stronger post-9/11.
8. God gets people attention when tragedy strikes – On the day after 9/11 the churches were full, there was an upsurge of interest in spiritual things, naturalistic explanations to life seemed to be harsh and cold.
9. It's pretty easy to forget God – There is a sense that 9/11 may have changed some of us forever. There was a mindset shift of sorts that happened at 9/11. But there are many more who only sought God in the time of the crises and then pushed Him to the outer edges of their thoughts, or out of their minds altogether, not too long after. It reminds me of a song I heard recently.
Broken like a record.
Spinning round and round
Like a hurricane.
I pour out water then I disappear.
Reappearing when I fear enough,
Or need a touch from You.
I sing, "Hosanna!" once again
Then I say, "Crucify Him!" – Shane and Shane, Crucify Him  
10. God has His ways of showing us He is still in control – In the midst of the rubble stood across. God's reminder that in the face of great evil and tragedy, He still is in control and wants to show us His love.
11. "Faith, hope and love are some good things He gave us, and the greatest is love" – Who can forget Alan Jackson's song, "Where Were You When the World Stopped Turning" where he gave us the healing lyrics, which concluded with the line above?
12. What we've learned in tragedy is quickly forgotten – The lessons we learn in those crises moments, can vanish like a dream. It is on days like these when we start to remember again what we experienced on that day, and what we learned. This is why it's beneficial to take time to remember and reflect. It is amazing to me to think about the fact that our 11 year olds weren't even born when these things happened, and there are 14 and 15 year olds who may be too young to really remember anything about that day. Pass what you have learned on to your children and remember. What do you remember about 9/11?
– Pastor Brian
Ladies Retreat
September 3, 2013 | Published in Calendar
Join us for the RMARBC Ladies retreat "Walking in the Light" Sept 20-21, 2013
Sessions: 1. Seeking the Light 2. DayLIGHT 3. Gems of Light
Guest Speaker: Beneth Jones
Location: Flatirons Baptist Church – 5475 S. Boulder Street, Boulder 80303
Cost: 20.00 (this covers a catered meal Friday night, Saturday luncheon and retreat costs)
Please sign up by contacting or calling the office (303-452-0056 / info@ccbcministries.org) or by dropping a bulletin tab into the offering or drop box.
Missions Month
| Published in Calendar
On Sunday October 6th is the start of our Global Missions month entitled: "Sent: How to have a global mission mindset from our corner of the world."
The Jesus I Used To Know – Part 2
September 1, 2013 | Published in SERMON SERIES
by: Brian Dare
Series: Matthew
Matthew 26:14-75